GLAMIZER, THE STRAIGHTENER THAT ADAPTS TO THE NATURE OF YOUR HAIR
ULTRA SOFT AND SLIGHTLY CURVED, THE GLAMIZER® HAIR STRAIGHTENER ALLOWS A MULTITUDE OF CHIC AND GLAMOURous HAIRSTYLES
The Glamizer® is unique and with its "Custom Glamizer" function, it adapts to any type of hair, even the most delicate. You get all the desired effects and it allows you to change your hairstyle at will!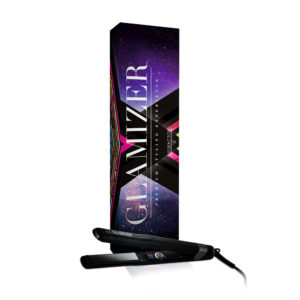 €

148,75 HT |

€

178,50 TTC
Glamizer
Glamizer Lisseur professionnel est une innovation LISSFACTOR pour un
résultat lisse ou bouclé
.
Points forts :
360 grammes seulement
Cordon dirigeable à 360 degrés
Système de coussin souple
Plaque "advanced ceramic" pour contrôle de température
Add to basket
About Author